Below please find a list of network partners, distributors and service centers all over the world. Check below and find your nearest Seifert partner.
Niederlassungen
Seifert Systems GmbH

Albert-Einstein-Str. 3
D-42477 Radevormwald
Deutschland
Tel.: +49 2195-68994-0
Fax.:+49 2195-68994-20
Email:
Web: www.seifertsystems.com
Seifert Systems Ltd.

Seifert Systems Inc.

Seifert Systems PTY Ltd.

Seifert Systems Italy

Nevio Lombardi

Tel.: +39 349 2594524
Email: ​​​​​​​
Seifert Systems SA

Seifert Systems AG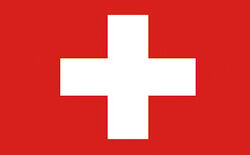 Wilerstrasse 16
4563 Gerlafingen
Switzerland
Tel.: +41 32 675 35 51
Fax: +41 32 675 44 76
Email:
Web: www.seifertsystems.com
Seifert Systems GmbH - Austria